RadCalc version 7.1.2.0 providing 3D Monte Carlo and Collapsed Cone Algorithms has been released
The Monte Carlo and Collapsed Cone modules are available as purchasable licensed options for current RadCalc users or as part of a package for new RadCalc clients.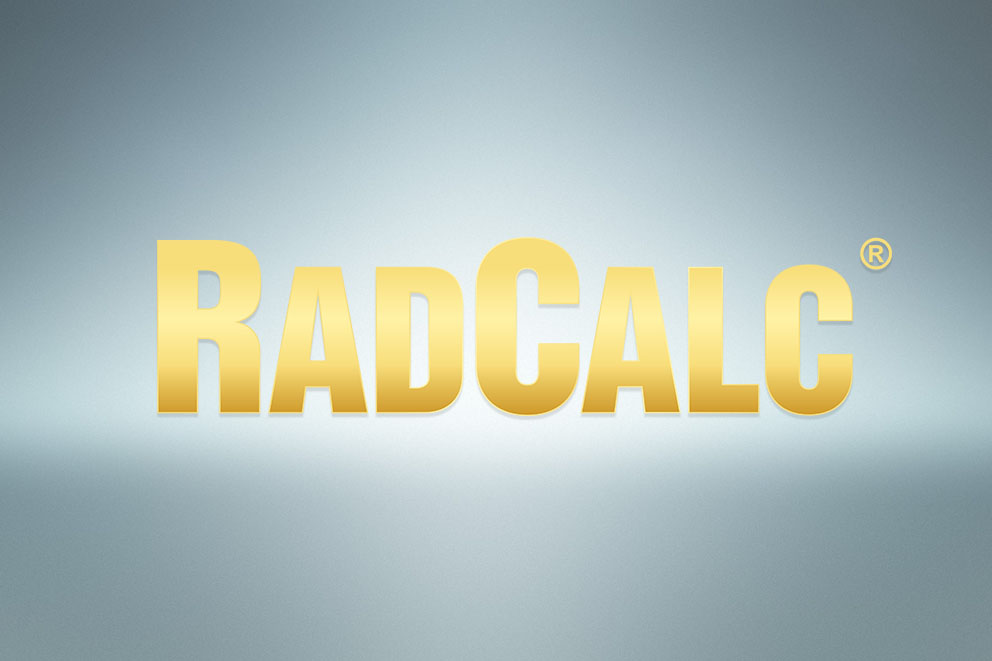 RadCalc 7.1.2.0 includes Monte Carlo and Collapsed Cone Convolution Superposition algorithms that provide fast, easy, and accurate 3D Dose Volume verification for most commonly used treatment planning systems. The Monte Carlo Module utilizes the most established Monte Carlo dose engine available (BEAMnrc) in combination with proprietary machine modelling acquired from McGill University. Monte Carlo is widely recognized as the gold standard dose calculation method. The most challenging clinical cases and complex structures are analyzed with the highest accuracy and confidence. Flexible implementation options allow users to combine the uncompromised accuracy of a Monte Carlo dose calculation algorithm with the levels of speed and productivity that allow busy radiation departments to meet their workflow needs.
RadCalc's 3D functionality utilizes a patient's planning CT for calculations providing verification for 3D conformal, IMRT, VMAT, and SRS/SBRT plans. Dose throughout the treatment volume is verified with RadCalc thus increasing patient safety and plan quality by enhancing your ability to more accurately verify complicated treatment plans.
RadCalc's 3D functionality includes RadCalcAIR (Automated Import & Report) providing a fully automated process with Percent difference, DVH, Gamma, and Distance to Agreement analysis tools. RadCalc's fully automated process immediately alerts users to plans that fail to pass pre-set criteria. For example, RadCalc automatically checks whether DVH objectives are met for critical structures using both the TPS and RadCalc's 3D dose. Any number of DVH protocols can be loaded and be compared to one another from one analysis screen within RadCalc. Analysis reports are automatically attached to your verified plan and sent to your workstation via email or to a directory of your choice on your server.
RadCalc 7.1.2.0 3D modules are compatible with Elekta, Siemens, and Varian® machines and are a certified medical product for the European market and 510(k) cleared for the US.