Results are checked independently from the vendor's treatment planning system securing unbiased validation. RadCalc's 3D functionality offers verification for 3D, IMRT, VMAT, and SRS/SBRT plans. Additionally, EPID dosimetry adds a level of treatment delivery verification! Dose throughout the treatment volume is verified with RadCalc thus increasing patient safety and plan quality by enhancing your ability to verify complicated treatment plans more accurately.
"RadCalc is a versatile solution for every secondary MU and dose calculations.
The supported calculation modes, machines, features and the flexible configuration makes it a resourceful tool, which can be easily used in every step of a patient plan verification."

Tamas Medovarszki, Product Specialist QA at LAP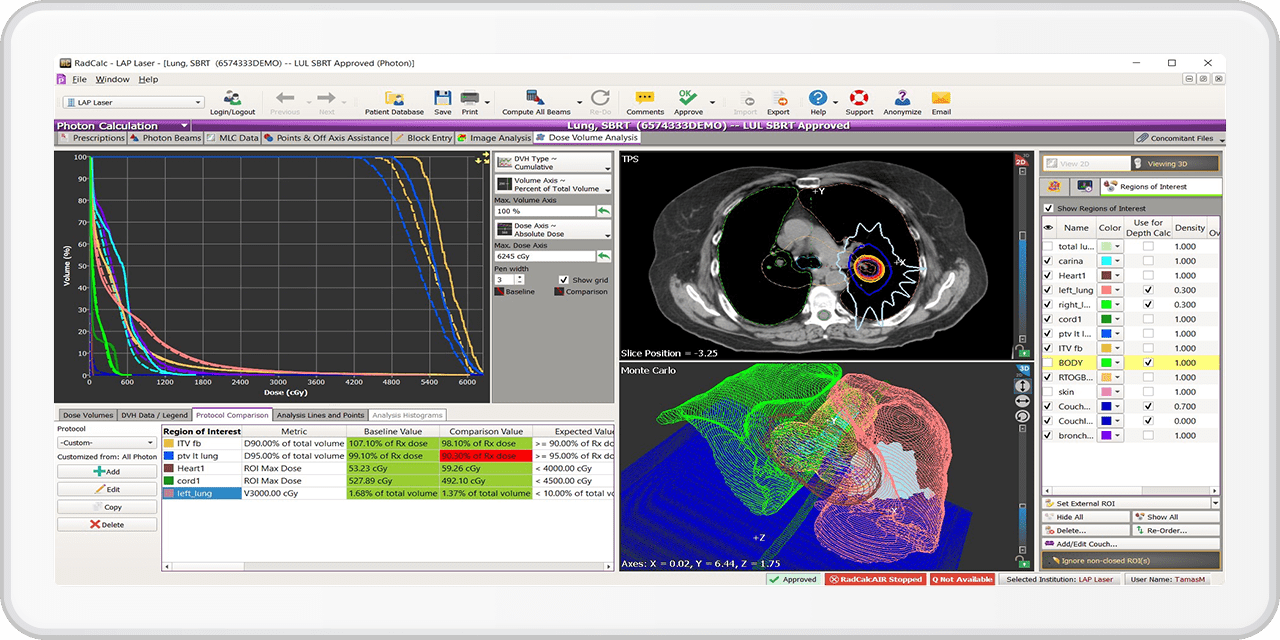 Simplifies the way to compute the depth and effective depth for any defined point for conventional, IMRT and VMAT calculations. Ray tracing through the CT dataset exported together with the plan, it allows a more robust and accurate VMAT calculation while eliminating the need to manually enter depth and effective depths for calculations.