Webinar: Complete EPID automation with RadCalc's new release
Join the audience for a live webinar at 6 p.m. GMT/1 p.m. EST on 8 December 2022 exploring the features of RadCalc's new release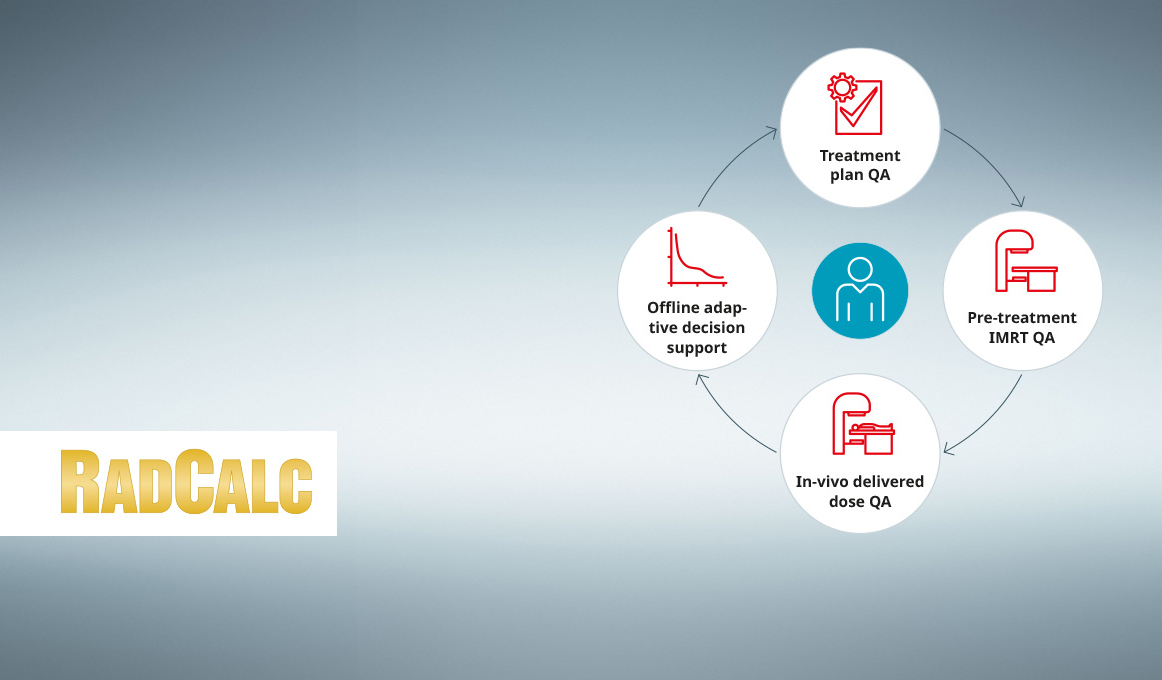 This webinar will cover the new features released in 7.2.3 of RadCalc. Carlos Bohorquez will walk you through the latest developments and explain how they impact your workflows.
Learn how you can benefit from new workflow features for complete end-to-end automation with RadCalcAIR. RadCalc is your all-in-one, end-to-end patient-specific QA solution with true 3D volumetric composite second check, pre-treatment verification, and in vivo absolute dose reconstruction using existing EPID on all conventional LINACs.

The presenter
Carlos Bohorquez, MS, DABR is the product manager for RadCalc at LifeLine Software Inc, a part of the LAP Group. An experienced board-certified clinical physicist with a proven history of working in the clinic and medical device industry, Carlos' passion for clinical quality assurance is demonstrated in the research and development of RadCalc into the future.
Date and time
To respect our partners and customers worldwide, the webinar will be held in English.
Date: 8 December 2022
Time: 6 p.m. GMT/ 1 p.m. EST
REGISTER NOW!

The duration of the webinar will be about 60 minutes including time for Q&A. Unable to attend the live webinar? Please register anyway. The webinar will be recorded and available to view at your convenience.
Never miss any updates - follow us on LinkedIn